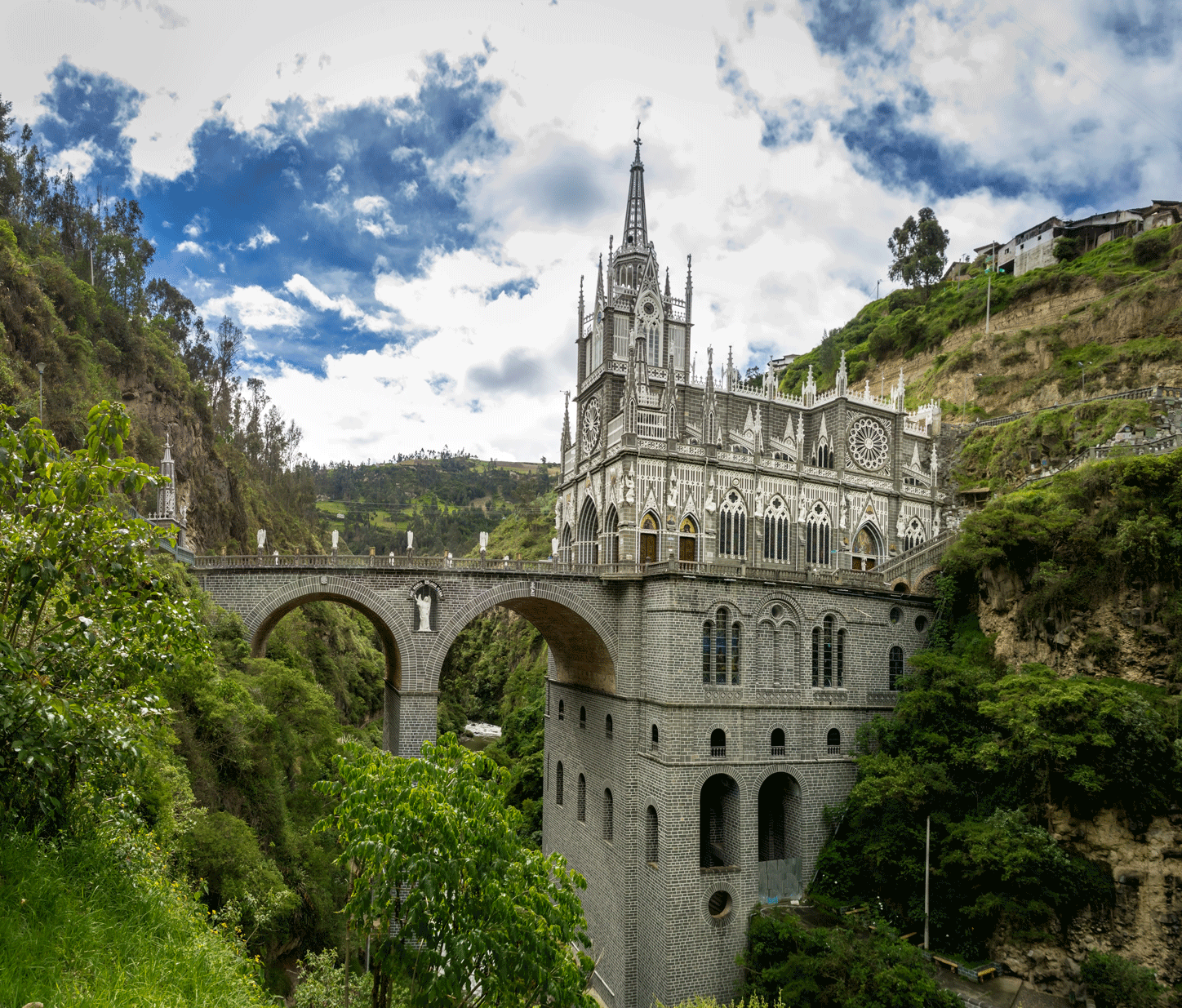 It is the language of miscegenation and multiculturalism. Religion and spirituality are represented in temples, processions, rituals and sacred places.
1 / 3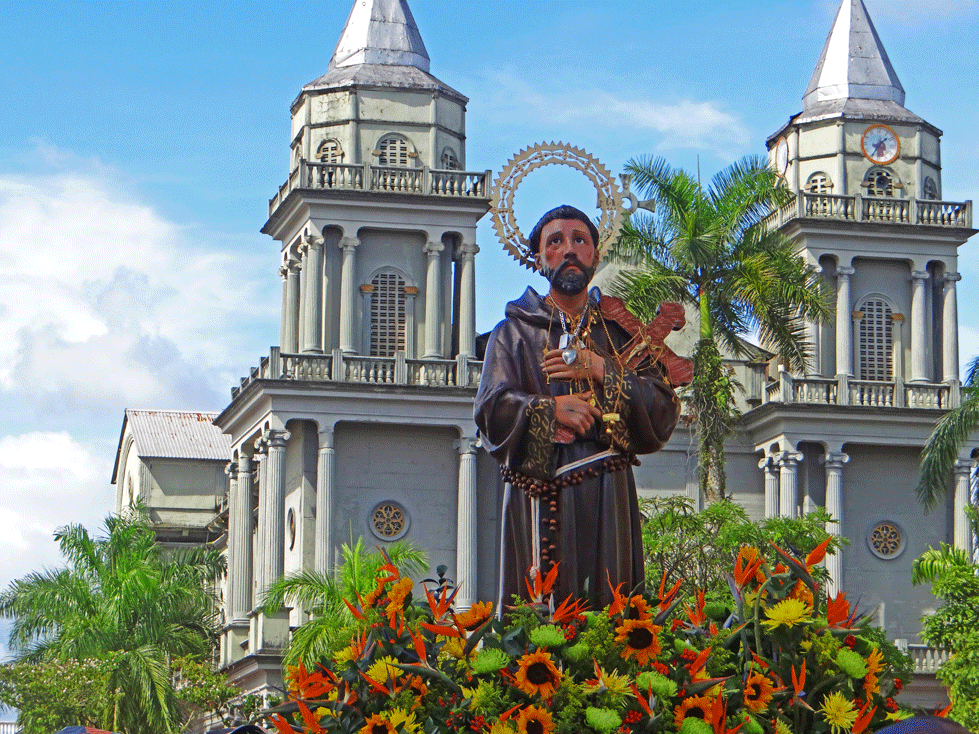 2 / 3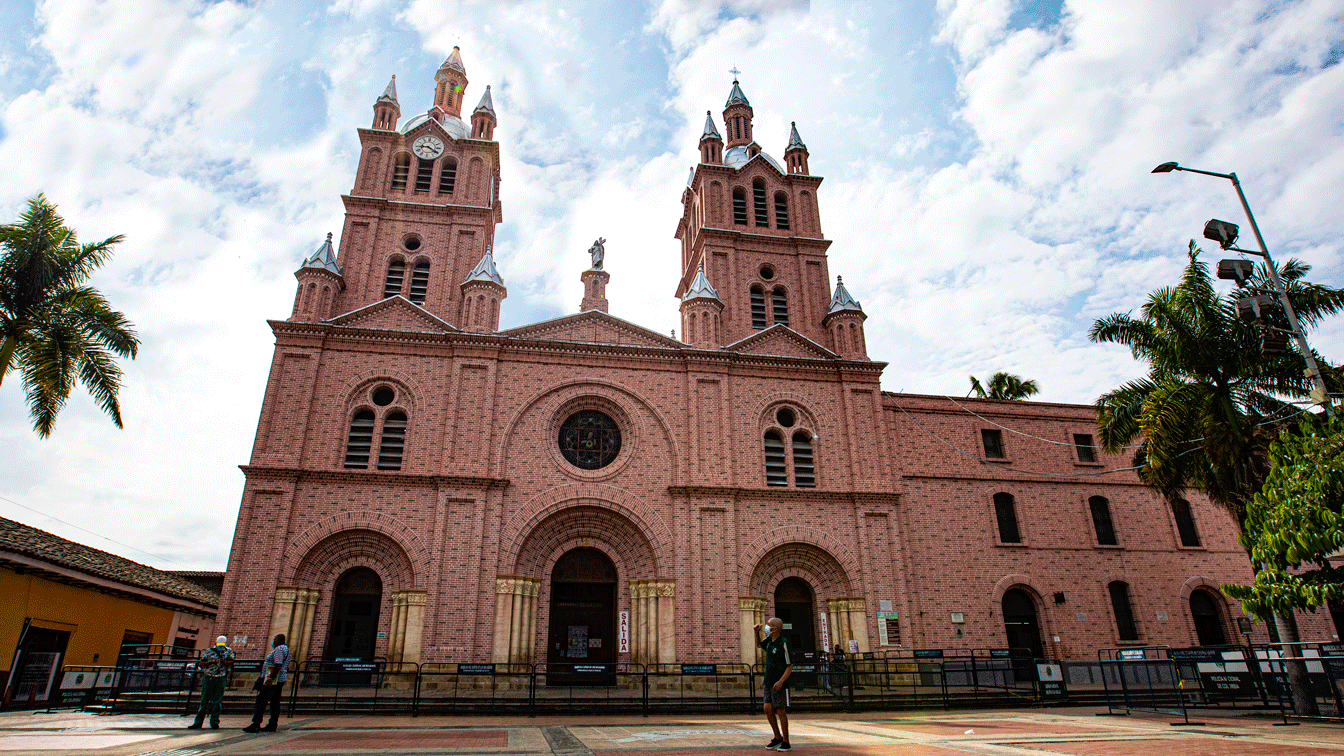 3 / 3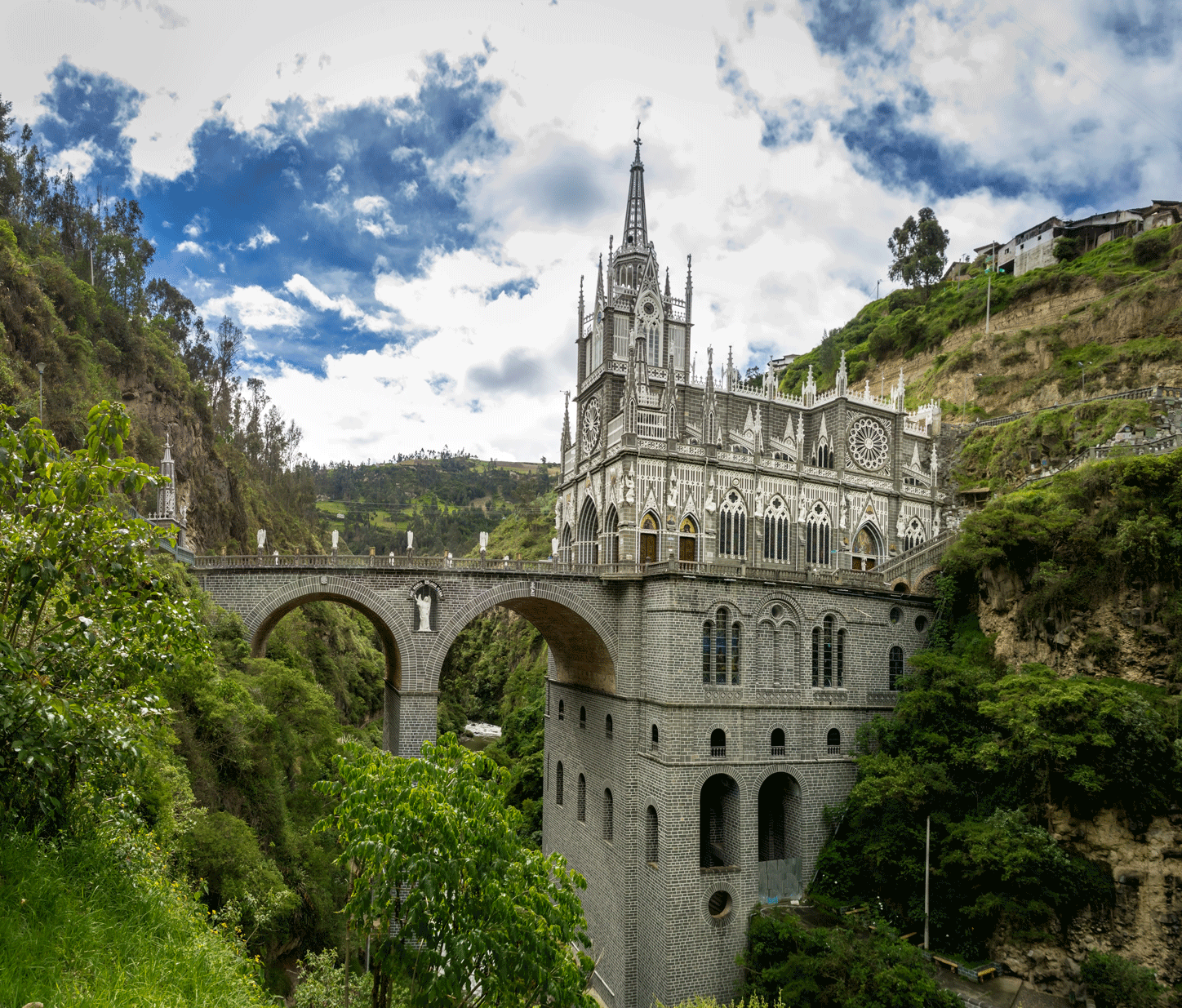 Must See
Visit Las Lajas Sanctuary in Ipiales (Nariño), which is admired for its imposing architecture and its history. Enjoy the cultural tour and, also, get to know the museum that houses important pieces of the sanctuary and behold the beautiful landscape that surrounds this majestic temple.
Be captivated by one of the most traditional religious festivals in the country, Holy Week in Popayán (Cauca) declared an Intangible Cultural Heritage of Humanity by UNESCO. Discover the landmarks of the White City and enjoy its colonial architecture and gastronomy.
Visit the well-known Basilica of the Lord of Miracles in Buga (Valle del Cauca), also experience the history of its believers and be delighted by the gastronomy and landscapes of the city. In its surroundings, you can visit the Sonso Lagoon, famous for the variety of birds that can be seen in this beautiful place.
The festivities of Saint Francis of Assisi, better known as 'Saint Pacho', held in Quibdó (Chocó), invite you to share a moment of celebration and religious joy. Cross the Atrato River on rafts and accompany the patron saint in the procession with offerings and mystical and artistic expressions.